Tchia takes us on a stunning tropical open world adventure where you play as a young, imaginative girl who can turn into animals and objects to explore.
Tchia, our protagonist, is looking to explore a new island and rescue her father from the ruler of the area. Despite this scary mission, the game is filled with delightful exploration. You can even take control of objects and animals that you find, becoming them. You can fly around as a bird, seeing the island from high above or you can roll around as a tire, quickly getting around the sand. This power is quite unique and is fun in the way that it is implemented.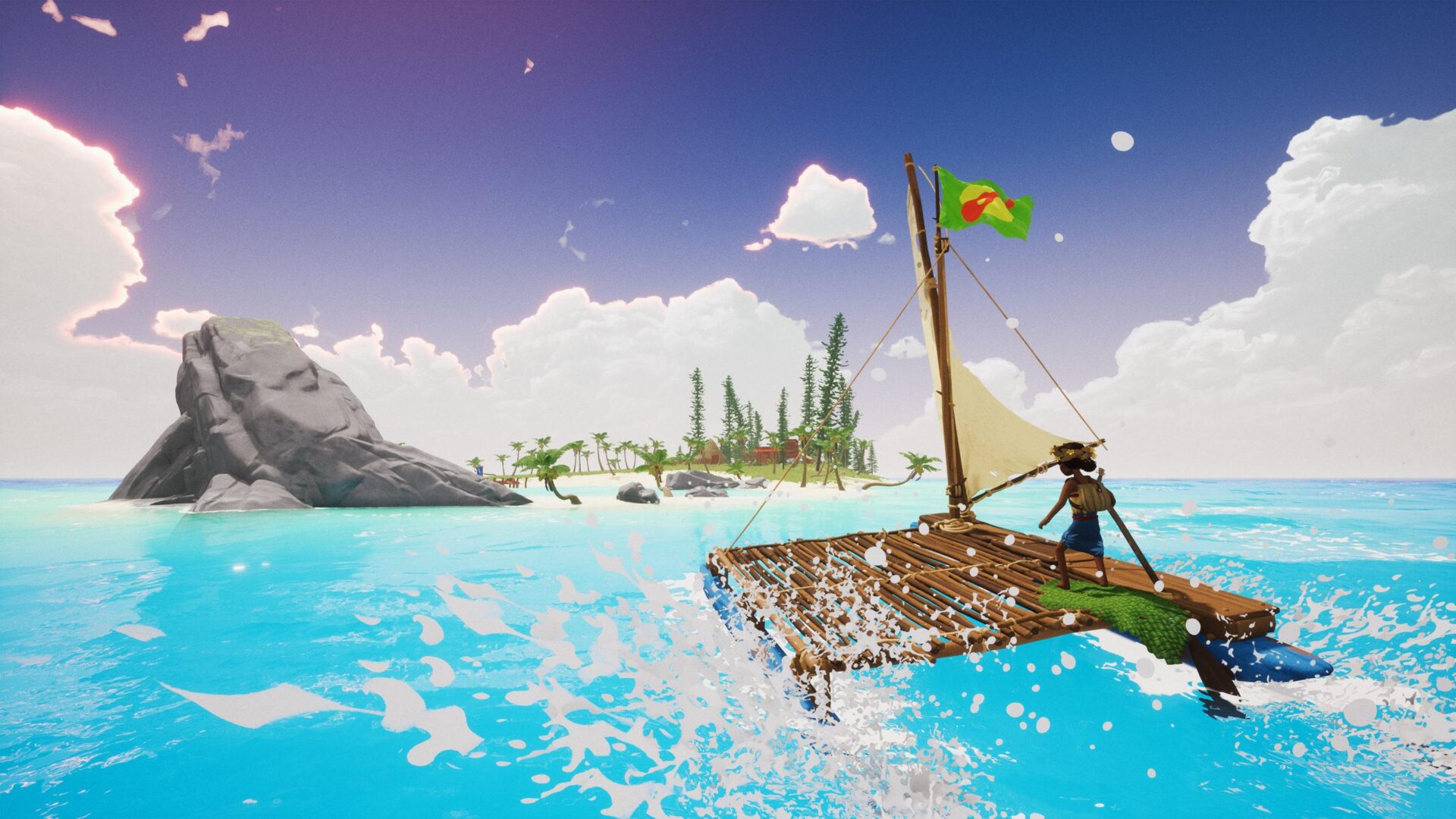 A part of the open world aspect of Tchia has you exploring and interacting with whatever you want. There are quests that can help you progress your story, but there are a lot of little mini-games that you can just play. You can chill out playing your ukulele whenever you want, fire your sling shot at random things, and glide over the tops of mountains.
The world in Tchia is stunning and wonderful to explore. There is a huge connection to nature and it's fun to see what you can do in each area and what you can interact with. The characters you meet along the way are inspired by New Caledonia cultures as well, providing a diverse cast of people, all with their own stories.
I got the chance to play some of the game at GDC this year and fell in love with the world. I adore coming-of-age stories, and this one is so far from my own that it felt refreshing and new to explore such a unique island. Tchia is a very captivating game, and one worth keeping an eye on, especially if you are a fan of slice of life style indie games.

Tchia is available now on the PlayStation Store and the Epic Games Store. 
GAMESLOVERS

"Stay in the loop with the latest in the gaming world! Our games news brings you up-to-date information on upcoming releases, industry trends, gameplay updates, and more. From immersive RPGs to heart-pounding action games, we've got your source for all things gaming. Level up your knowledge with our bite-sized updates on the gaming universe."