Street Fighter™ 6: Get SF 36th Anniversary Rewards with the New Fighting Pass!
*Celebrating 36 Years of Legendary Brawls*
Street Fighter™, the iconic and trailblazing fighting game franchise, is celebrating its 36th anniversary, and the festivities are even grander with the highly anticipated release of Street Fighter™ 6! The game not only continues the legacy of intense one-on-one combat but also introduces a brand new feature – the Fighting Pass, which promises to reward players with exciting goodies and exclusive content throughout their journey. In this article, we will dive into the thrilling world of Street Fighter™ 6, explore the significance of its 36th-anniversary celebration, and take a closer look at the incredible rewards offered through the Fighting Pass.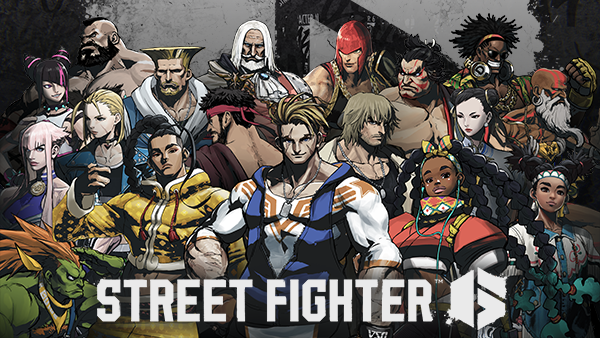 **A Legacy of Brawls: 36 Years of Street Fighter™**
Since its inception in 1987, Street Fighter™ has revolutionized the gaming industry, creating a phenomenon that transcends generations. The series boasts an extensive roster of iconic characters, each with their unique fighting style, captivating players worldwide. From Ryu's classic Hadouken to Chun-Li's lightning-fast kicks, these characters have become household names and have left an indelible mark on pop culture.
Throughout its 36-year journey, Street Fighter™ has constantly evolved, introducing new gameplay mechanics, graphics enhancements, and online functionalities. With each installment, the franchise has managed to strike a perfect balance between honoring its nostalgic roots and embracing innovation, captivating both long-time fans and newcomers alike.
**Street Fighter™ 6: The Next Chapter**
Street Fighter™ 6 brings a fresh chapter to the saga, and fans couldn't be more excited. The game is built on cutting-edge technology, providing stunning graphics and fluid animations that elevate the fighting experience to new heights. Additionally, new fighters join the fray, bringing fresh challenges and possibilities to the roster. Street Fighter™ 6 is primed to redefine the fighting game genre and leave a lasting legacy for years to come.
**The Fighting Pass: A Journey of Rewards**
One of the most exciting features of Street Fighter™ 6 is the introduction of the Fighting Pass. Similar to other popular games, the Fighting Pass is a seasonal reward system that allows players to earn unique items and in-game content as they progress. From character skins and avatars to special taunts and victory poses, the Fighting Pass adds an extra layer of excitement and motivation to the gameplay.
To commemorate the 36th anniversary of Street Fighter™, the Fighting Pass includes an array of exclusive rewards themed around the franchise's history. As players level up and complete challenges, they'll unlock special items that pay homage to iconic moments from past games. From retro costumes resembling the classic pixelated fighters of the '80s to emotes inspired by memorable victory poses, the Fighting Pass offers a delightful trip down memory lane.
**Celebrating the Community: Online Events**
Street Fighter™ has always thrived on its passionate and dedicated community, and Street Fighter™ 6 aims to celebrate and strengthen this bond further. The game hosts various online events, tournaments, and community challenges, allowing players to engage with one another, showcase their skills, and win even more exclusive rewards. Capcom, the studio behind Street Fighter™, is committed to fostering a positive and inclusive environment, ensuring that every player feels welcome and valued.
**Esports and Competitive Play**
Street Fighter™ 6 continues the franchise's legacy in the competitive gaming scene. With a new and improved netcode and robust matchmaking system, players can experience smoother online matches and compete in ranked modes. Additionally, the game supports a comprehensive esports circuit, offering players the opportunity to ascend the competitive ladder, earn recognition, and take home significant prizes. Street Fighter™ 6 is set to captivate both casual players and professional fighters alike.
**Conclusion: A Fighting Legacy Continues**
As Street Fighter™ celebrates its 36th anniversary, Street Fighter™ 6 emerges as a testament to the enduring legacy of this beloved franchise. The introduction of the Fighting Pass adds a layer of excitement and collectability to the gameplay, encouraging players to immerse themselves even deeper into the Street Fighter™ universe.
Whether you're a seasoned veteran or a newcomer to the series, Street Fighter™ 6 welcomes all to its exhilarating battles, unforgettable characters, and now, the enticing rewards of the Fighting Pass. So, don your favorite fighter's costume, ready your controller, and prepare to embark on an epic journey of combat and celebration in Street Fighter™ 6!