Immerse Yourself in a New World: Explore the Highest-Rated Minecraft 1.20 Texture Packs
Minecraft is still one of the best games you can play out there. But you can take your experience to the next level by using texture packs. These in-game mods bring a new look to the blocky universe we all love.
There are a lot of texture packs available for Minecraft 1.20. They range from minor improvements to major fixes that completely change the look of the game.
Join us as we check out the best Minecraft texture packs compatible with version 1.20.
What are texture packs?
Texture packs are a set of game files that change the appearance of blocks, items, and the user interface. Most packages come in zip files containing different images. The original Minecraft textures are at a resolution of 16 x 16.
With texture packs, you can increase the resolution to 32×32, 64×64, and above. This increases Minecraft's detail, and changes the pixelated look we're used to.
Texture packs range from minor resolution tweaks to major overhauls that customize the entire game.
1
sincere
If you don't want to change the vanilla skin in Minecraft, Faithful texture pack is for you. This texture pack has been around for years and is still proving to be one of the best Minecraft 1.20 texture pack
Game items in vanilla Minecraft have a resolution of 16×16. Faithful can give you a resolution of 32x or 64x for each block, giving you a clear view of the blocky Minecraft world.
When you load this texture pack, you'll immediately notice how detailed everything is. From trees to mountain ranges, everything looks great in this pack without straying from the vanilla Minecraft look.
2
Avalon 32X
Avalon is another great texture pack for Minecraft 1.20. This texture pack changes vanilla Minecraft in all shapes and forms. It tries to update each texture by overhauling its basic design and making sure everything blends together.
You will also have access to amazing 3D models that change the appearance of blocks and mobs.
If you want a texture pack that changes vanilla Minecraft and actually makes it better, Avalon is the way to go!
3
clarity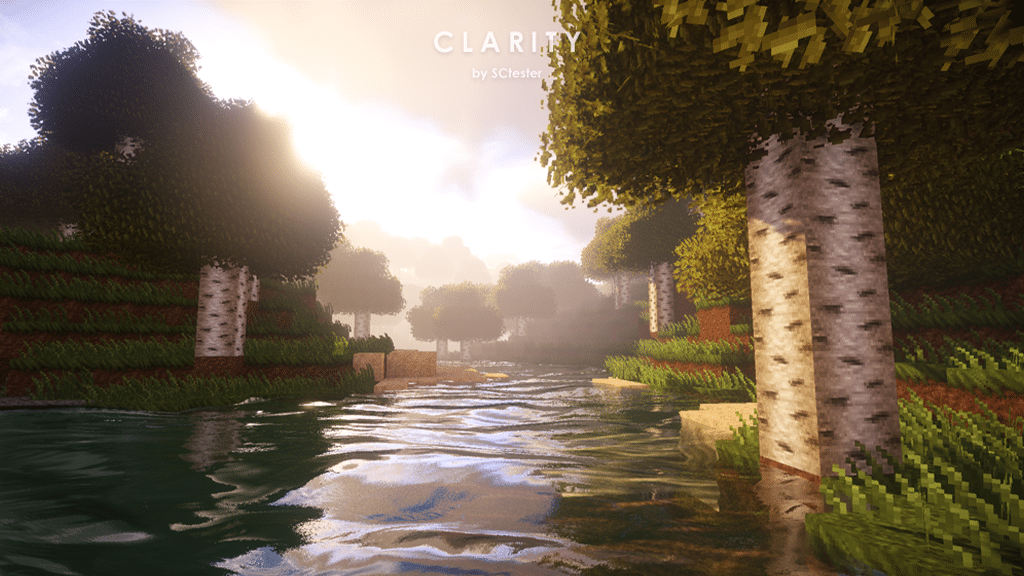 Here's another texture pack meant to build on the vanilla Minecraft look and not completely overhaul the game. Clarity has over 4 million downloads and one of the main reasons behind this is that it strikes a great balance between providing high resolution textures and maintaining the pixelated Minecraft look.
This texture pack has a resolution of 32x and works great on any game style. Whether you are building medieval castles or modern skyscrapers, this texture pack will surely make your structures look awesome.
4
LunaHD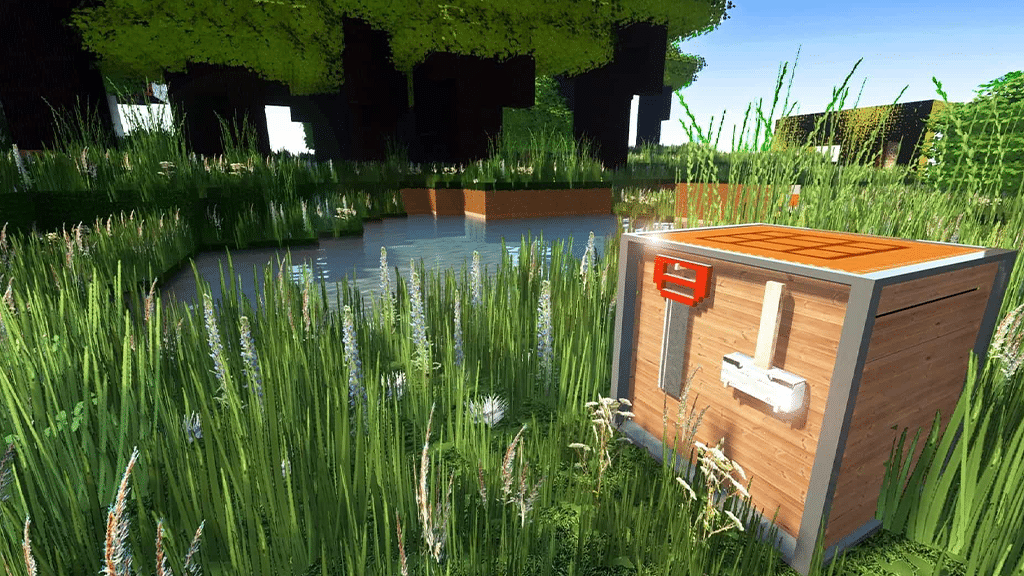 Enough with the improved vanilla skin for Minecraft. LunaHD fixes absolutely everything. This texture pack aims to provide a realistic feel to your world.
It comes with a default resolution of 32x but provides HD compositions up to 1024x.
Pair LunaHD with an awesome Minecraft 1.20 shader and you might think you're playing a different game.
5
LB Photo Realism Reloaded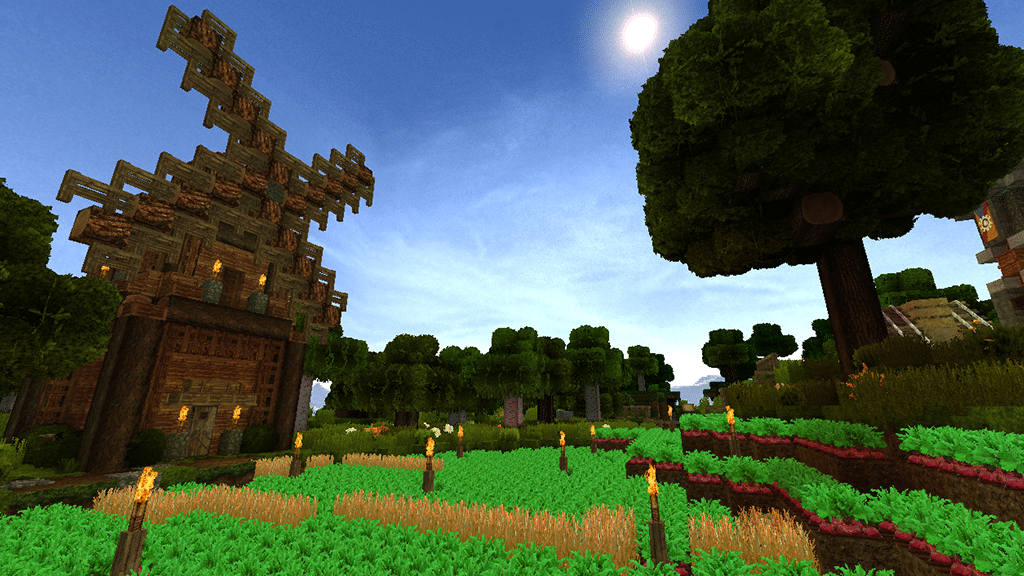 LBPR Reloaded is a texture pack based on the original LB Photo Realism texture pack. However, everything is different from the old LBPR and the reloaded version aims to make Minecraft look realistic while retaining some aspects of the split world.
LB Photo Realism Reloaded looks like an enhanced version of the vanilla textures, so adjusting the gameplay shouldn't be a problem.
Villages, ores, trees, and terrain all use high-resolution textures in LBPR Reloaded with some design tweaks to give Minecraft a renewed look.
6
ModernArch
Are you looking for an ultra HD texture pack? ModernArch is one of the packages that offer realistic textures.
This texture pack contains 3D models, PBR textures, and more. Blocks also has a 1024x resolution, which should make everything detailed and sharp. ModernArch is based on modern interiors and features 3D block models that can be used in different applications.
The trees look realistic with their detailed leaves and you can see individual strands of bushes. Using this tapestry will make you feel like you are inside a really good Disney animated movie.
7
Quadruple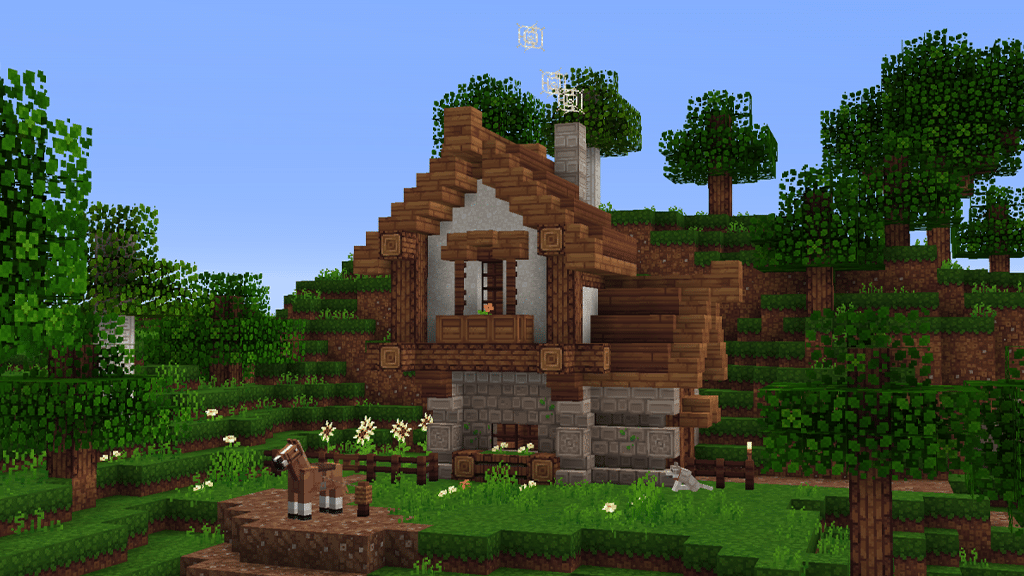 If you want to change the look of your vanilla Minecraft without overcomplicating things, Quadral should give you a fresh perspective on the game. This is a simple texture pack with crisp, vibrant blocks that are refreshing to look at if you've been playing vanilla Minecraft for a long time.
This texture pack was also the winner of Simplepack Showdown 2, giving us even more reason to include it on our list.
Best use quad for survival games but also looks great in creative mode.
8
retrones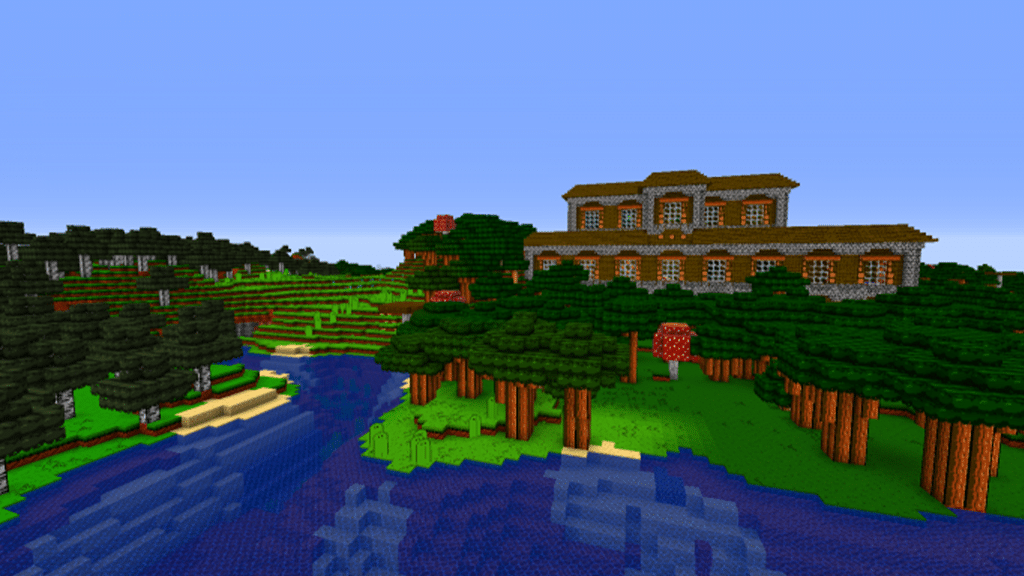 If you want to go back in time and relive your childhood, this RetroNES texture pack will give you the nostalgic feeling of playing classic NES titles like Legend of Zelda, Super Mario Bros, Metroid and more.
With this texture pack, you can recreate iconic buildings like castles at the end of each Super Mario level.
Install Minecraft texture packs
Installing texture packs is easy since Minecraft has a built-in tool that installs resource packs.
Here's how it goes:
Download the texture pack you want to use. Store it in the Minecraft installation folder. You can find the path by right-clicking Minecraft on your desktop and choosing Properties.
Now, start Minecraft and go to the options.
Click Resource Packs and select the package you want to use.
Click Done and wait for the game to load your resource pack.
Minecraft's success is due in part to its versatility and customizability. Texture packs are a great way to upgrade your game's graphics and breathe new life into the pixel world we all love.
The Minecraft texture packs we featured in this article highlight the range of options available for version 1.20. Whether you want to keep the classic look of the game or want to give your world a more realistic feel, there should be a texture pack to suit your taste.