Party Animals is almost here, and developer Recreate Games is inviting players to play the highly-anticipated, ridiculously cute co-op brawler ahead of release.
You can get in on the cuddle puddle mosh pit through three closed beta weekends leading up to release. The betas are to test the servers before the big day, and if you are interested, you can sign up for a chance to receive an invite through Steam or the Xbox Insider Hub app.
Spots are limited, and players who sign up will be randomly chosen. Pre-ordering does not guarantee a beta invite.
The closed betas will take place on the following dates and times:
September 1 at 8am ET/1pm UK to September 3 at 8am ET/1pm UK
September 8 at 8am ET/1pm UK to September 10 at 8am ET/1pm UK
September 15 at 8am ET/1pm UK to September 19 at 11:59pm ET/4:59am UK (Sept. 20)
Currently the fourth most wishlisted game on Steam, Party Animals provides a range of adorable animals, from puppies and kittens to bunnies and duckies, in one of the cutest cooperative brawlers we've ever seen. It features physics-driven character movements that lead to unpredictable encounters as you wrestle, punch, throw, and grapple through various task-oriented or competitive games in online or offline modes.
The game features three modes, 20 maps, free-for-all skirmishes, and objective-based gameplay. You can choose your character from a diverse cast of adorable critters and customize their appearance.
Throughout, you can collect over 200 cosmetic items. Animals and outfits can be unlocked by acquiring in-game currencies through gameplay or purchasing them. Cosmetics are purely aesthetic and do not provide any gameplay advantages – aside from making you cuter than your opponents.
Plus, thanks to cross-platform play between PC and Xbox, you can invite all sorts of folk to partake in the nonsensical shenanigans.
Never, in a million years, did I think I'd say this, but there's nothing cuter than a Corgi packing a frying pan around, just waiting to bash you over the head with it.
Party Animals will run you $19.99 or your regional equivalent for the standard edition or $29.99 for the Deluxe edition, which includes exclusive outfits and characters and a bunch of in-game currency. Pre-ordering either version will dole out additional in-game perks: the Royal Nemo Outfit, Royal Nemo Avatar, and 240 Nemo Bucks.
Now available for pre-order, Party Animals will release on PC, Xbox One, and Xbox Series X/S on September 20.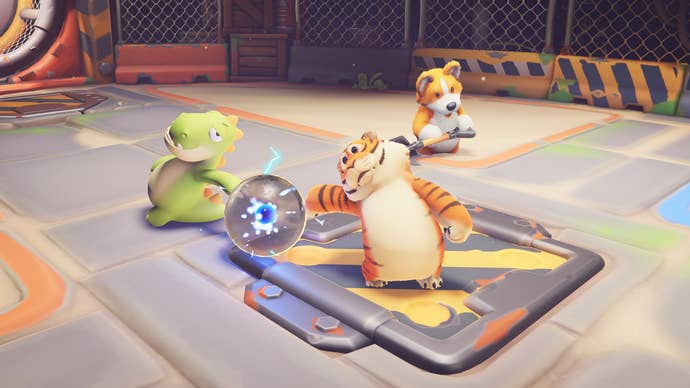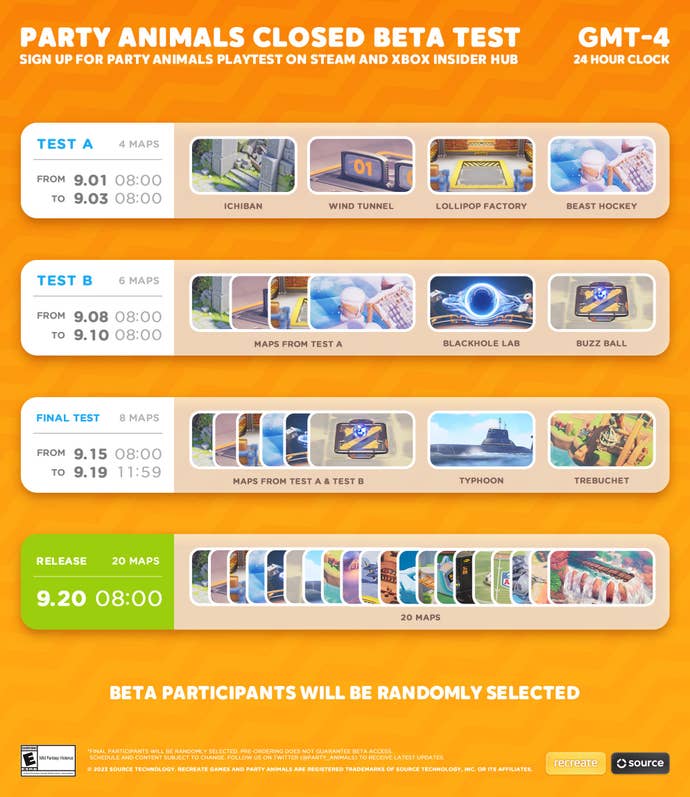 GAMESLOVERS

"Stay in the loop with the latest in the gaming world! Our games news brings you up-to-date information on upcoming releases, industry trends, gameplay updates, and more. From immersive RPGs to heart-pounding action games, we've got your source for all things gaming. Level up your knowledge with our bite-sized updates on the gaming universe."